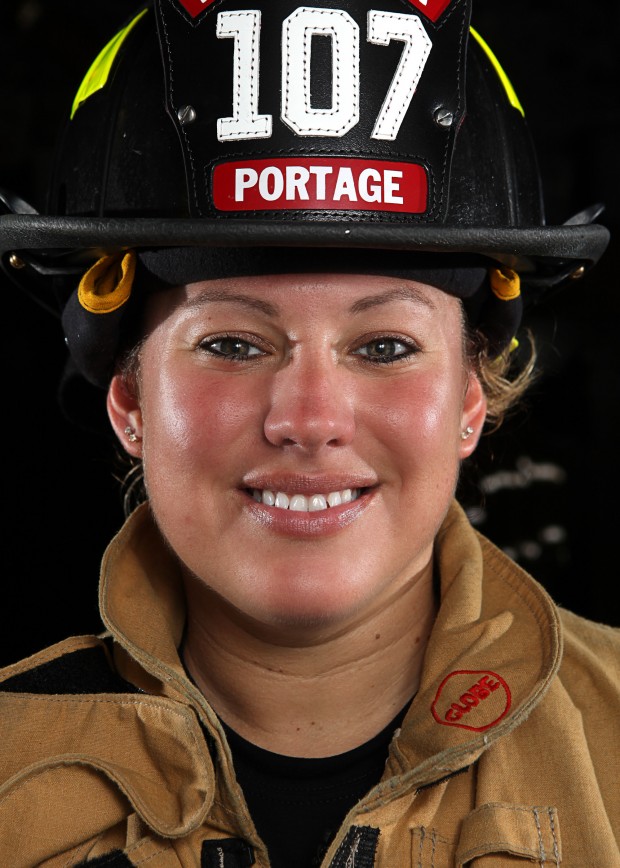 Sweat can pose as a problem for anyone working hard out in the field, but especially when you are a firefighter. Ladies you may not want to wear makeup because you are afraid it is just going to smear across your face by midday, but there is a possible solution to your problem. You need to find the right makeup that will stay on all day without you having to concern yourself with wiping away the smeared liner or spots of mascara.
There are two brands that I would recommend to you as an answer to your dilemma. This will depend on your budget for makeup. The least expensive option is going to be found at your local drugstore (Walgreens, CVS, etc.) That is going to be the Revlon ColorStay line. This brand in particular can be found at most of your basic stores and runs from about $5-$20.
The lines' products include foundation, mascara, lip-gloss, lipstick, and pressed powder. There are quite a few products to choose from, you just have to find the best fit for you. From my experience in using the products, it is number one on the list. They do not call it ColorStay for no reason. The lipstick in particular is absolutely fantastic. You can put this on at the start of your morning and not have to put a second coat on for the rest of the day. This includes the periods of the day that you are eating a meal and drinking your energy drinks. There is no stopping this product line.
Now if you are the type to want to invest in a higher-end brand of makeup then MAC cosmetics is the best choice. It is a top-of-the-line product that thousands of people enjoy using. The results are flawless and last all day. This line carries far more options than Revlon but does cost a pretty penny. Although, what most people do not realize is the expensive brands of makeup (sometimes not always) tend to last a lot longer than the cheaper ones. Even if the bottle or tube is smaller the product requires less to apply to the face. A little bit goes a long way with these products, which is why it is not terrible to spend more on MAC. In reality you are spending just as much if not less by purchasing the higher end brand because the cheaper makeup is going to require you to buy a new product every month or even a few weeks.
No pressure on the brands but either of these brands would be perfect for the firefighter looking for a quick sweat-free touch up before starting her rounds in the morning. Revlon can be found at your local grocery story or pharmacy/convenience store and MAC can be found at its private locations or Macy's department store.